Discover the taste of Morocco
Food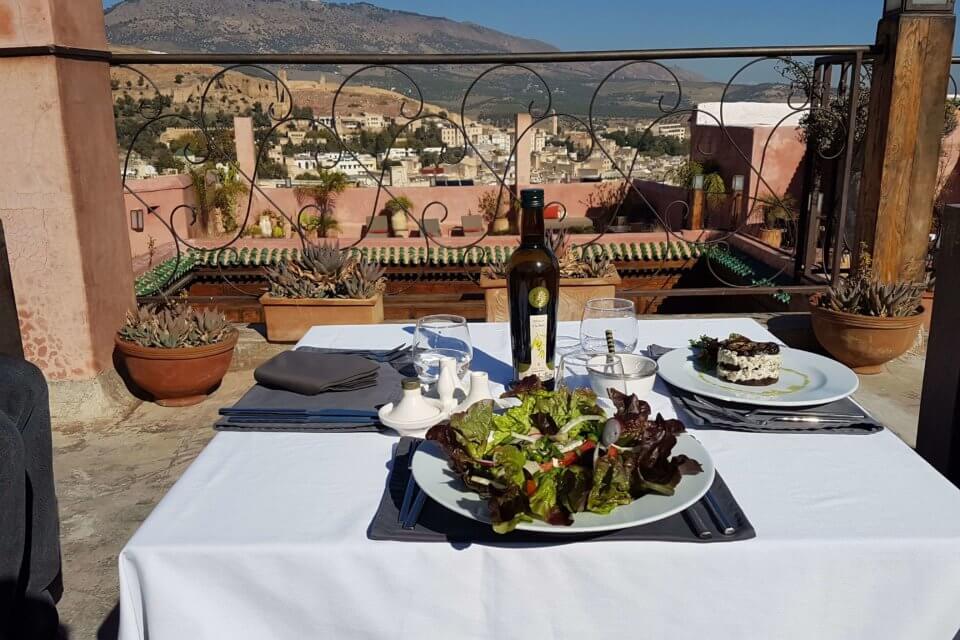 Morocco's cuisine comes among the top appeals of the country.  At Riad Laaroussa, we pride ourselves in sharing this passion with you.
Riad Laaroussa welcomes you to our roof terrace for the Bistro Laaroussa, a light Mediterranean and Moroccan menu à la carte.  Our chefs use local, market fresh ingredients and pride themselves on authentic, home-cooked dishes.  You will enjoy your experience with a view of the historic Merinides tombs and majestic Mt Zalagh.  We offer outdoor seating and a cozy dining room equipped with heating and fireplace for cooler weather.
We must warn you that the stairs to the roof are steep and can be challenging. We don't want to disappoint you.  A lift is in the pipeline but not yet…
Reservations online, at 0674187639 and bistro@riad-laaroussa.com
Wine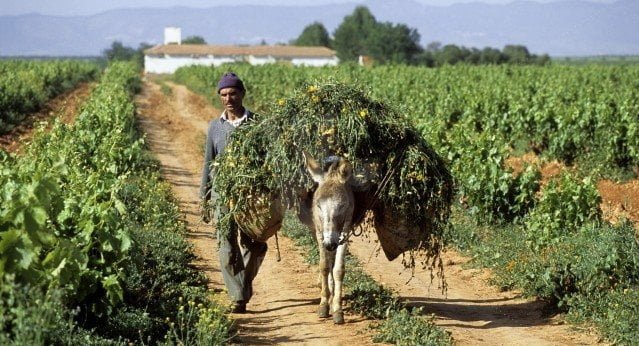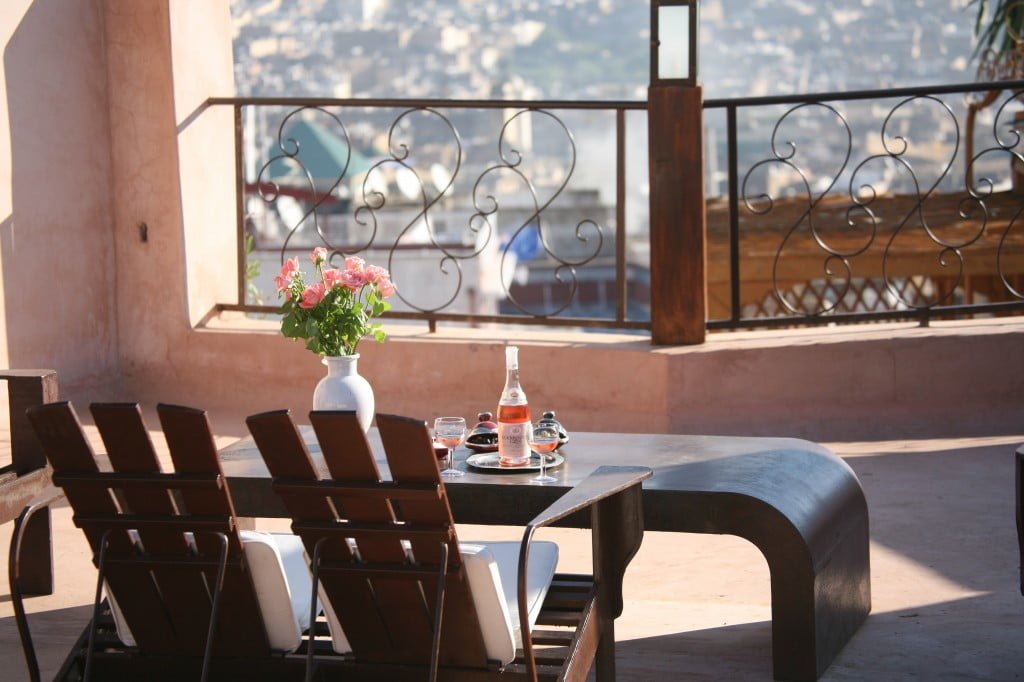 The ancient Roman mosaics of Volubilis remind us that Morocco has been a land of wine for centuries. All began in the region of Meknes. Though the vine's importance fluctuated with history, it never completely disappeared. Today, the tradition is reborn. Since the 1990s, Morocco has witnessed a notable increase in varieties, significant investment and the arrival of talented winemakers.
Meknes, the heart of winemaking in Morocco, benefiting from moderate rain and rich sun, these vineyards enjoy exceptional conditions, including sandy soil with clay and limestone. Sixty percent of Morocco's wine production comes from this region, essentially from the estates of Castel, Zouina and Celliers de Meknès.
We take pride in supporting this tradition by offering a wine selection exclusively of Moroccan wine, primarily from the region of Meknes.