Activities in the Community
Riad Laaroussa is nestled in a bustling ancient city. As members of this community, we feel strongly about supporting the local community, traditions and economy to sustain this vibrant way of life. Our staff is hired locally and receives training and opportunities to travel that we hope will help them in life even beyond Riad Laaroussa.
Our Community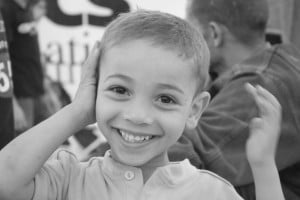 Our latest baby is the Medina Children's Library, the first free lending library for children in the old city.  Open since February 2015, the library has been a huge success with the kids.
Join us in supporting this new project! www.medinachildrenslibrary.org
We are active supporters of Centre Amal an association caring for orphaned and abandoned children in Fez. Our four beautiful children spent their earliest days under the care of this exceptional center and their staff. Past donations have supported:
basic necessities such as infant formula & medicine
a colourful Moroccan salon for future parents to spend time with their children during visits
Ongoing projects include:
an on-site physical therapist to work full-time with handicapped children and children with developmental difficulties
after school and summer tutoring
weekly outings for the children
professional website for the Centre Amal in French, Arabic and English
We are happy to talk more with you about how to support Centre Amal or adopt in Morocco.
Environment

Since 2013 Riad Laaroussa has received the the Green Key label for our commitment to responsible tourism. We strive to improve our contribution to the environment and value your input!
What we are doing:
We conducted an environmental assessment of our business
Monitor our monthly energy and water consumption
Check regularly for leaky taps and showers
Hot water from solar panels covers 40% of the hot water needs of the Riad
Energy-saving bulbs in more than 80 % of our lights
Lights in stairwells operate with timers rather being left on continually
Non-smoking policy in our rooms and in-door common areas
Launder bath towels upon request.
Sort kitchen waste
Provide bath products in refillable containers to reduce wasteful packaging
Our food is grown and prepared locally. When possible we support organic producers, like our wonderful cheese provider.
Our cleaning products are 100% natural whenever possible, e.g. vinegar & water for washing windows, linseed oil for wood and furniture, and lemons to polish brass and copper
Installing aerators on faucets and showers where possible
Purchase low-energy appliances whenever possible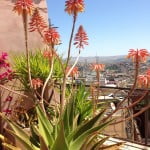 What you can do:
Limit your consumption of water and energy by not having your bath towels laundered everyday.
Limit your consumption of energy by turning off lights and air-conditioning/heating when away from the room or when the windows are open.
When possible decline taking purchases in plastic bags. The plastic bag is a true plague invading Morocco's otherwise stunning landscape.
Carry your trash until you find a trash bin. Not an easy task but better than contributing to the litter already too present on our streets.
Please share with us your ideas for how we can be more environmentally responsible!