Discover the taste of Morocco
Food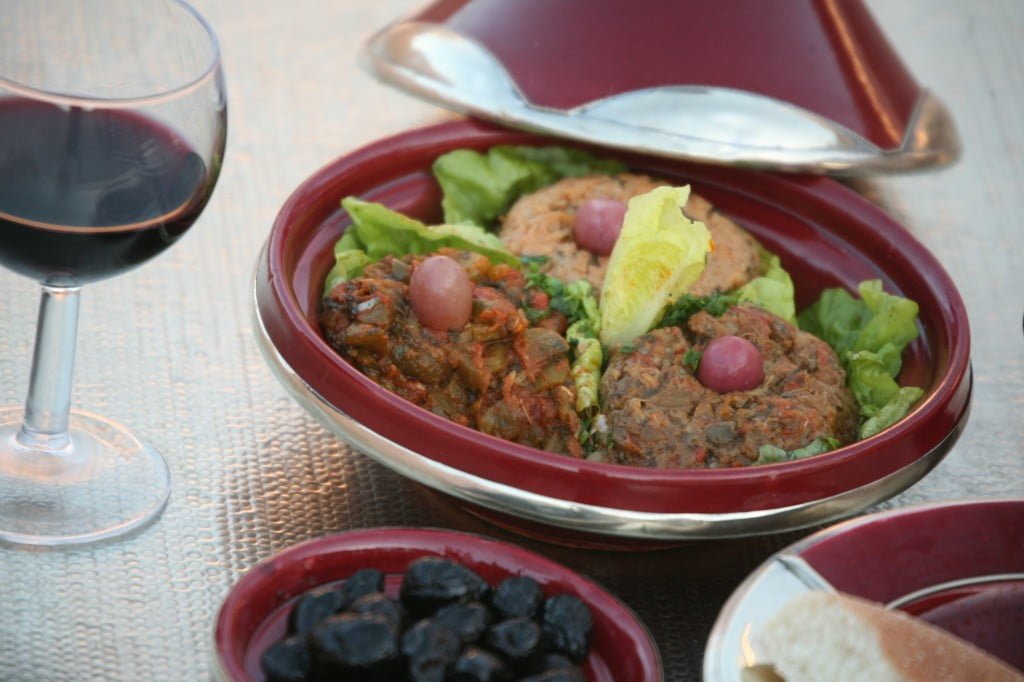 Morocco's cuisine comes among the top appeals of the country. At Riad Laaroussa, we pride ourselves in sharing this passion with you. We serve home-style Moroccan cuisine, with locally grown seasonal ingredients.
We will make every effort to meet any special dietary needs, just be sure to let us know when making your booking.
Upon request, we provide a light lunch menu at 165 dirhams per person and a traditional Moroccan menu for dinner at 280 dirhams per person (children's menu at 165 dirhams from 5 to 10 years old).
Wine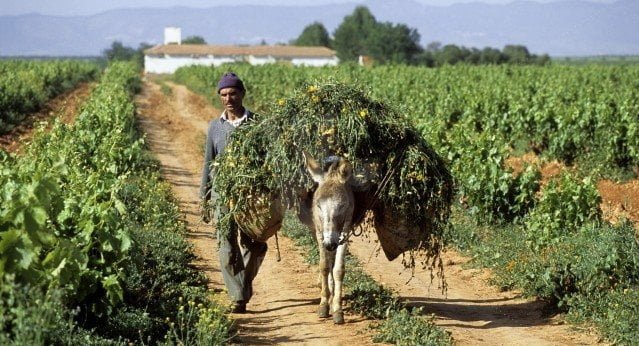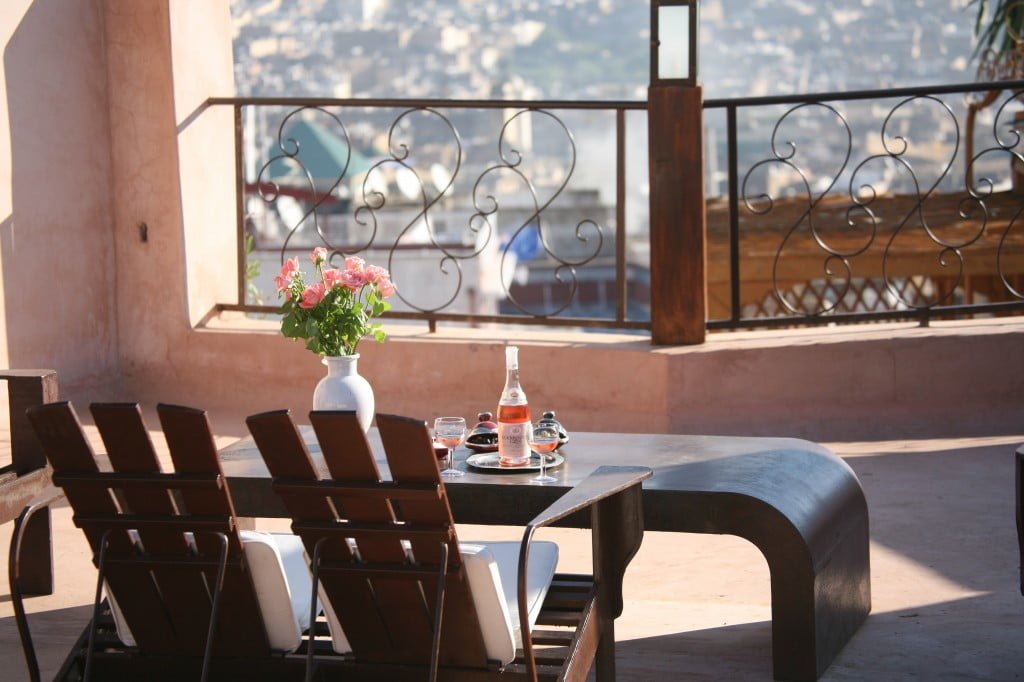 The ancient Roman mosaics of Volubilis remind us that Morocco has been a land of wine for centuries. All began in the region of Meknes. Though the vine's importance fluctuated with history, it never completely disappeared. Today, the tradition is reborn. Since the 1990s, Morocco has witnessed a notable increase in varieties, significant investment and the arrival of talented winemakers.
Meknes, the heart of winemaking in Morocco, benefiting from moderate rain and rich sun, these vineyards enjoy exceptional conditions, including sandy soil with clay and limestone. Sixty percent of Morocco's wine production comes from this region, essentially from the estates of Castel, Zouina and Celliers de Meknès.
We take pride in supporting this tradition by offering a wine selection exclusively of Moroccan wine, primarily from the region of Meknes.
Cooking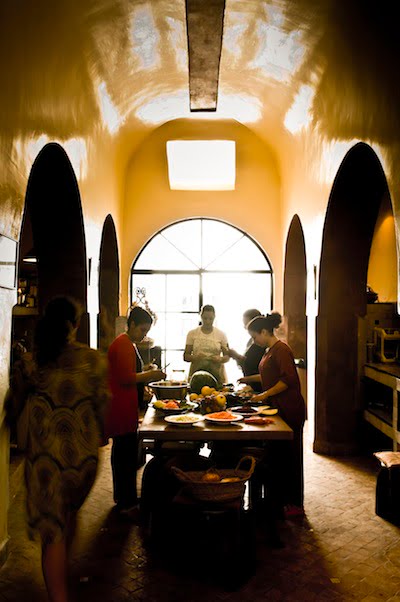 The Riad is equipped with a huge kitchen where our chef will gladly have you discover the legendary Fassi cuisine. Join us in discovering the delights of a Moroccan kitchen with a cooking class.
More than a formal cooking lesson, it is about sharing a day in a Moroccan kitchen with our cooks and learning how to prepare the day's meal (all kinds of traditional appetizers, tagines, couscous and some desserts).
When back from the market you may cook in an informal and friendly atmosphere until about 2pm. We do not charge for cooking lessons. Guests have dinner at the Riad to enjoy what they cooked.
Available only to guests staying at Riad Laaroussa.